What is a Managed Office Solution?
Portal are a strategic property and facilities partner and market leaders in the provision of Managed Office Solutions (MOS). MOS is a property search, workspace and Facilities Management Solution aligned to your business needs, at a location and building of your choice. Managed offices reduce your upfront capital costs, provides cost certainty, operational assurance and mitigate risk; enabling you to focus on your core business. We have 2 different approaches when it comes to tailoring your MOS.
New Bespoke Solution
Sourced to meet your bespoke requirements, Portal's Managed Office Solution is available at a location and specification of your choice.
See how we source and deliver properties through our Discovery Process
Available Properties
To compliment Portals capability in delivering tailored Managed Office Solutions, we have a range of property available capable of immediate occupation.
We are able to offer a high degree of flexibility in both term and space in these locations.
View which properties are ready to occupy.
What's Included in a MOS solution?
Portal use a proven discovery process to enable an in depth understanding of your property, workspace, FM and supporting services requirements. Portal provide a tailored level of support to deliver a bespoke workspace solution at a building and location that best meets your business needs. Portal's scope of supply can include:
1. Project Management
Portal's exemplary track record means you can confidently focus on your core activity-mitigating associated project management and property risk.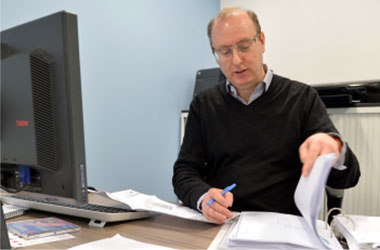 2. An Optimised Workspace Environment
Portal's workspace expertise aligns the environment to effectively support staff, operational requirements and promote corporate culture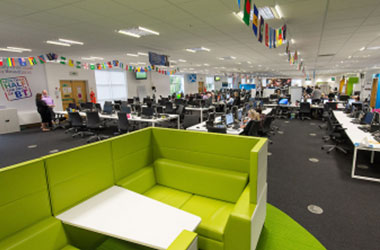 3. Quality Focused Management Services
Portal deliver an ongoing FM solution whose performance is underpinned by stringent Service Level Agreements.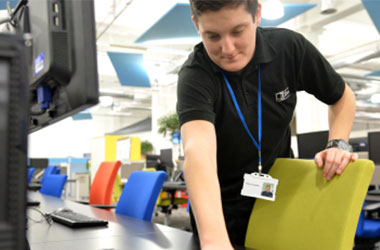 4. IT and Telephony Supply and Support
Portal can provide bespoke IT and Telephony solutions including Hardware selection, acquisition and licence management.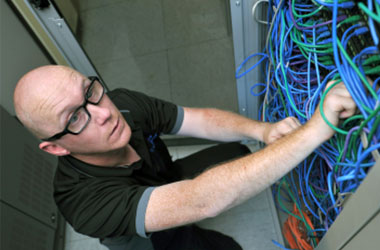 See the Benefits of a
Managed Office Solution