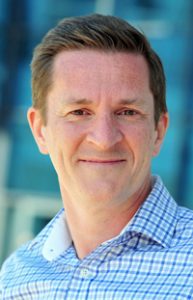 Speed, space and quality – for a rapidly growing contact centre business, the process of expansion can often be a balancing act against the clock.
The classic challenge for a contact centre that has outgrown its existing premises is finding and setting up an additional or larger alterative location with access to high-calibre colleagues in a short amount of time.
One solution that can make this transition much more streamlined and cost-effective is the use of the managed office solution concept (MOS).
MOS removes Capex obligation, mitigates property risk and provides cost certainty for the moving company by presenting a fixed price operating cost (Opex), with no exit fees or dilapidation charges.
Outsourcing
Rather than self-sourcing and investing capital expenditure in what would be a large, 'from-shell' project, a partnership with Portal and use of MOS means that a company can essentially outsource the headache of funding and fit-out and replaced Capex with fixed monthly Opex for the property itself.
This way a company can create an impressive customer service hub without taking a CAPEX hit in the process, meaning a business can concentrate on what it does best, business, rather than tying up substantial budgets into a costly process.
Magnificent spaces and where to find them
Through its MOS offer, Portal can source, negotiate and supply appropriate office spaces for your call centre business, carrying out a thorough discovery process to understand what is important to your workforce and company culture.
Portal works in collaboration with partners, including workplace design-and-build specialists TSK Group to design and implement a modern working environment created specifically to appeal to the workforce.
This can include innovative ideas such as bright, stimulating open-plan offices and break-out areas, and themed meeting rooms.
A perfect example of enhancing a workspace is the placement of glass pods, sofa booths and curved mini auditoriums known as 'huddles'. Within the open-plan office environment, we understand that furniture plays an important role in inspiring and enabling impromptu conversations and team get-togethers.
These spaces are an intrinsic part of a modern office design and act as landmarks for navigating the space.
By using a managed office solutions, it is possible to adopt a low-risk and cost-effective property strategy while your company expands allowing you to focus on your core business.